Well, look who has, in half a year, become up-to-date with the book world -- enough to write a "10 MOST ANTICIPATED BOOKS POST".
I wanted to write another Valentine's themed post but LOL NO my brain didn't cooperate. So instead of a romantic post (haha) you get one more bookish one, and honestly, this is so much more my thing XDD
10. Fallen Leaves
Hi look, this is the sequel for Purple Moon!! I'm hoping Fallen Leaves will do a great job at wrapping up story lines and mysteries from book one. Tessa did an amazing job with Purple Moon; it was about an artistic girl and a lovely lakeside town and a coffee shop job and church kids and teen hardships and the challenge of change and redemption (and a romance was a tad too speedy in my opinion). I'm really looking forward to the sequel.
9. Love Needs No Words
"Home from college for the summer, Shay Williams has many plans. Crossing paths with her childhood crush was not on the list. Yet when Daniel Rogers, a young mute man, reappears in her life, the friendship that once blossomed between them is rekindled."
I saw the synopsis for this and I WAS HOOKED. I've always wanted some DISABILITY in a romance, and I have great confidence in Faith, and she writes lovely romance, SO THERE. I'M ALL IN.
8. Fighting Back (or whatever it will be renamed)
by Ivie Brooks
"Their lives change as the government gains power and starts trying to control every detail of life
. Underground rebellions come forward and begin to grow. Betrayal makes all things seem lost."
AHHHHHH EEEEHHHH. Ok, let me calm down for a moment here. I'm SO SO SO EXCITED for Ivie's first indie book, which is a contemporary/dystopian mesh, and having read the first couple of chapters I'M SO STOKED TO SEE HOW IT WILL TURN OUT.
This was actually released already, and I just borrowed it from the library. I'm a huge fan of Scythe. It was about a utopian society governed by a huge computer brain and since death is no longer a threat of any kind, SOME PEOPLE need to be in charge or curbing the ever growing population. The first book was pure genius and I hope this one is too. :D
6. The Lost Continent
by Tui T. Sutherland
THE WINGS OF FIRE SERIES, which is all about dragons, is getting a book 11!!! Books 1 to 5 tell one story (following one prophecy) and books 6 to 10 tell another story (following another prophecy) and I'M HOPING THE NEXT FIVE BOOKS LIVE UP TO THE FIRST TEN. You seriously NEED to go get the first ten nooks because they are about prophecies and chosen ones and arena fights and lost heirs and mysterious murders and kidnapping plots and THE END OF THE WORLD pretty much ... so yes XD
5. The 49th Mystic
by Ted Dekker
TED DEKKER! TED DEKKER! My favorite author! and THE CIRCLE SERIEEEEEEES!!!!! *ahem* apologies, everyone. But the Books of History Chronicles is my all time favorite fantasy series and THERE WILL BE ONE MORE BOOK. I cannot believe it!! Other Earth is pretty much my fantasy home and if you haven't read these books before GO DO SO RIGHT NOW.
4. Worlds Beneath
by K. A. Emmons
The Blood Race was a remarkable story about super powers, alternate realities, your true identity, and brokenness... and I NEED BOOK TWO IN MY LIFE. You do too!! The best part of this series is the connection between the past, present, and future -- AND THE DIMENSION. The writing is gorgeous, and LOOK AT THE COVER PLEASE. JUST LOOK.
by Taylor Bennett
EEEP :DD I have already READ this, but it won't be released until May. BUT IT'S STILL A NEW FAVORITE OF MINE!!! The gorgeous cover, the lovely Hawaiian setting, the beautiful characters, and the engaging premise and conflict. YOU NEED THIS AS SOON AS IT COMES OUT. (Don't worry - I'll be reviewing and promoting this later on lol.)
2. A Thousand Perfect Notes
by C. G. Drews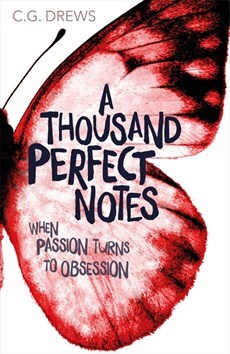 BY OUR VERY OWN PAPER FURY, CAIT. We've all been waiting for Cait to publish a book for soooo loooong, and NOW IT'S HAPPENING. I'm so going to preorder this as soon as it's closer to the publication date :DD I think it's about an obsessive parent and a pianist and a true love and a Australian setting so ...you should go look it up!!
1.
Fawkes
by Nadine Brandes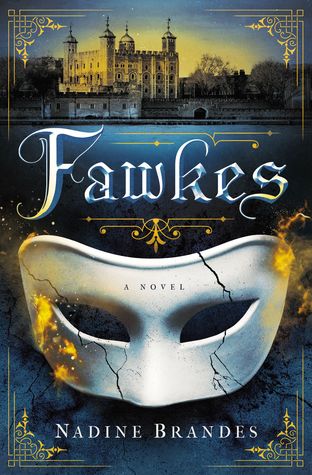 The plan: use 36 barrels of gunpowder to blow up the Igniter King.
The problem: Doing so will destroy the family of the girl Thomas loves. But backing out of the plot will send his father and the other plotters to the gallows. To save one, Thomas will lose the other.
YAY AND HURRAY Nadine Brandes is publishing A HISTORICAL FANTASY STANDALONE ABOUT THE GUN POWDER PLOT!!! This has to everyone's most anticipated of the year - it even won an award for that ;)
Ok, now for a quick announcement: I'M GOING ON HIATUS FOR THE REST OF FEBRUARY. I have a lot of deadlines to catch up on, so I don't want blogging and commenting to get in the way. I'll still be reading your posts, so no worries ;) I won't completely disappear. Until I see you again, go and add these great books to your tbrs!!!
What is your number one anticipated release??